The Memory Foam Topper

✔️ Ideal for: Back & Side Sleepers

✔️ Features: Pressure Relief
✔️ Depths: 2.5cm, 5cm, 7.5cm
✔️ Starting at: £89

Read More

The CoolSense Topper

✔️ Ideal for: Hot Sleepers

✔️ Features: 30x More Airflow

✔️ Depths: 7.5cm

✔️ Starting at: £259

Read More
Caravan Mattresses & Toppers
Embark on the journey of serene nights and refreshing mornings with our made to measure caravan mattresses and caravan toppers.
Expertly designed for the mobile traveller, our caravan mattresses come in a variety of cuts to fit seamlessly into any space. Whether you need a French bed, nearside, offside, or corner cut-off design, we ensure unparalleled comfort that adapts perfectly to your caravan. Elevate every adventure with restful sleep, ensuring you meet each destination with renewed energy and enthusiasm.
Find the Perfect Caravan Mattress for You...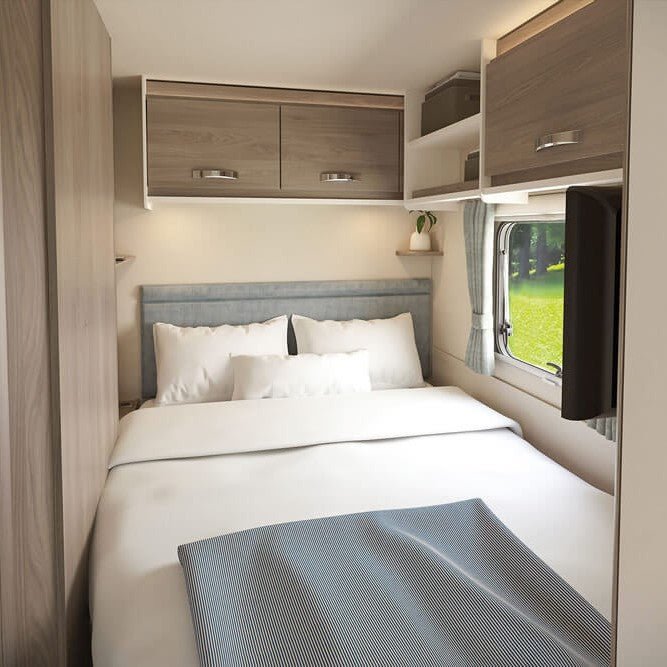 Touring Caravan Mattresses
Embark on your touring adventures with unmatched comfort using our bespoke touring caravan mattress collection at MyBespokeMattress. Each mattress is customised to your caravan's specific make and model, ensuring a perfect fit and superior comfort. Trust in our British expertise for restful sleep, no matter where your travels take you.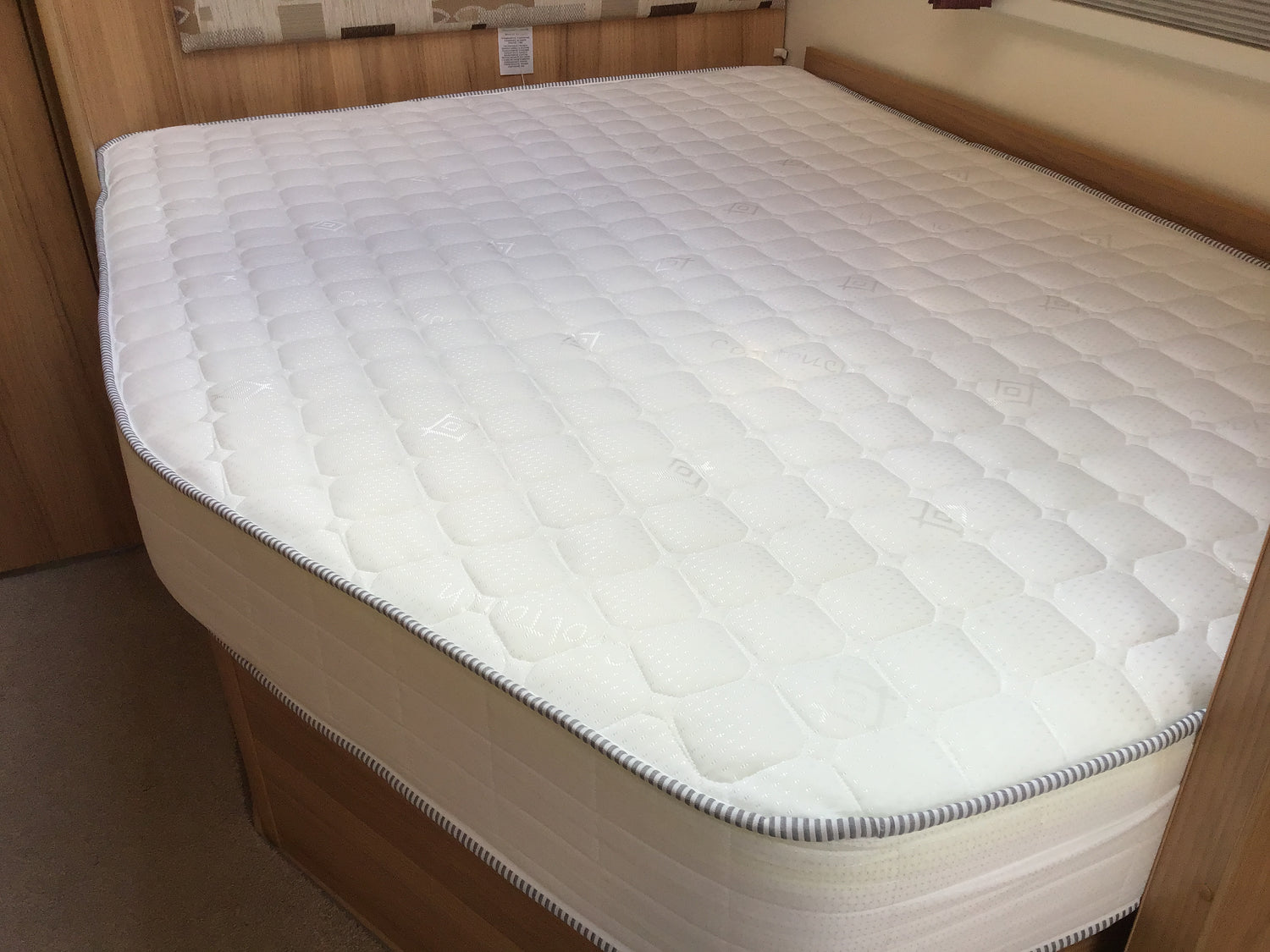 Replacement Caravan Mattresses
Bring new comfort and support to your caravan with custom-fitted replacement mattresses from MyBespokeMattress. Our high-quality mattresses are made to measure, ensuring a perfect fit for your caravan bed. With plush, breathable materials, our mattresses will help you sleep soundly under the stars while you explore the open road.