Explore Our Trio of Mattress Toppers
Choose from three exceptional options in our Made-to-Measure Mattress Topper collection. Each one is designed to offer a new level of comfort, featuring luxurious memory foam and innovative CoolSense technology. Whether you're looking for enhanced support, temperature regulation, or both, our range provides the perfect solution for your individual sleep needs. Experience unparalleled comfort tailored just for you.
We're excited to introduce the Viroclean®-Enhanced Topper to our range. This addition brings an extra layer of protection and hygiene to your sleeping environment, combining our commitment to comfort with the latest in health and safety technology.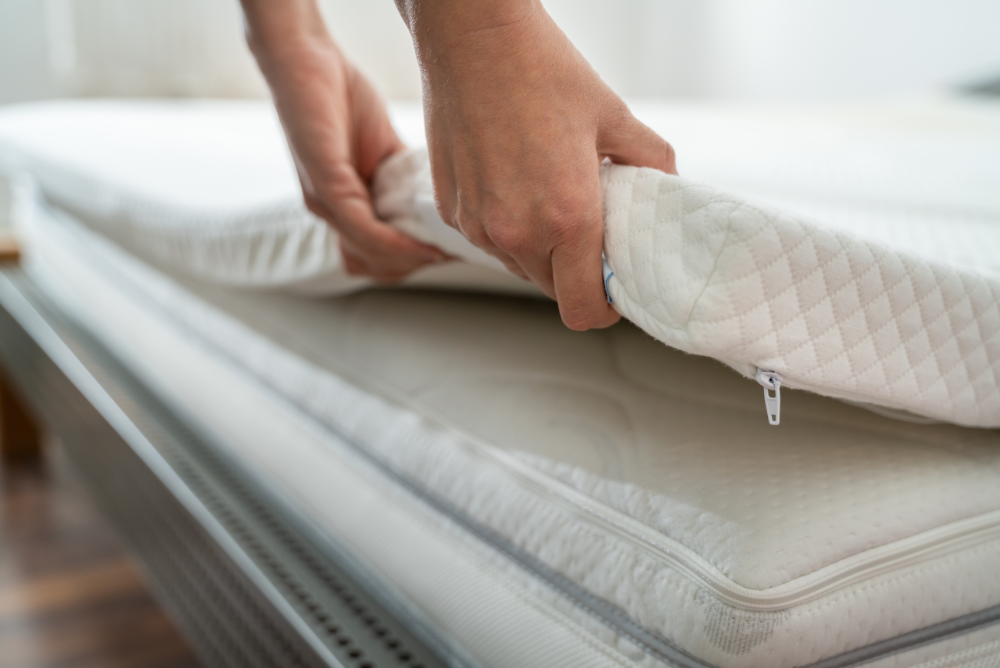 Supreme Comfort
Enhance your sleep with our range of toppers, available in three unique depths for optimal support and softness. Whether it's the plush memory foam, CoolSense technology, or the hygienic Viroclean®-Enhanced Topper, find your perfect comfort fit.
Select & Customise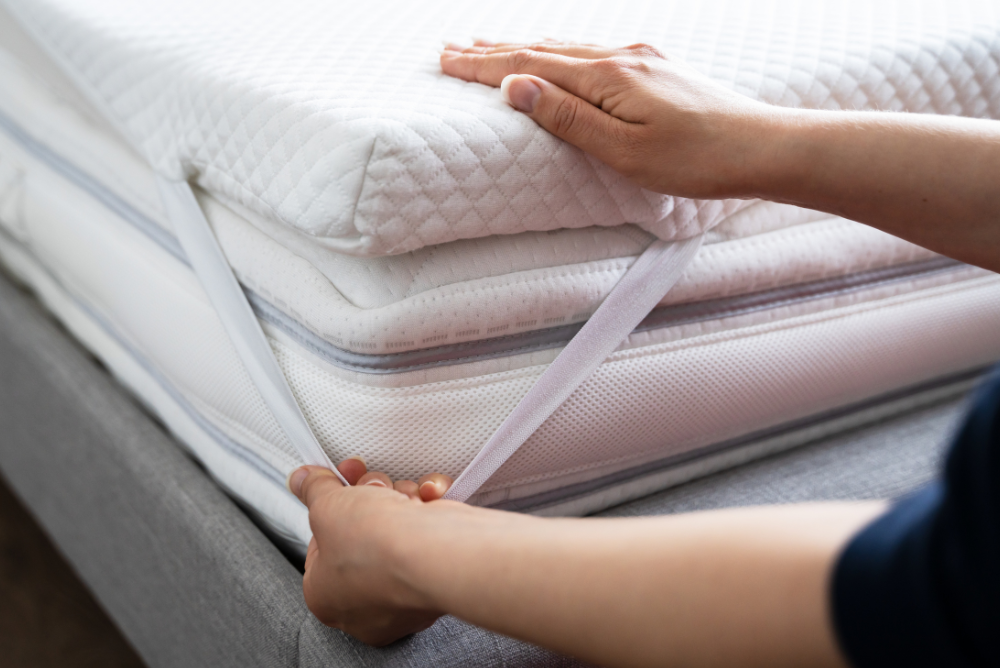 Easy Setup with Stability
Each of our toppers is designed for quick, hassle-free setup. Just unroll, position, and enjoy! Plus, with elastic straps at each corner, your topper will stay securely in place for a worry-free, restful sleep.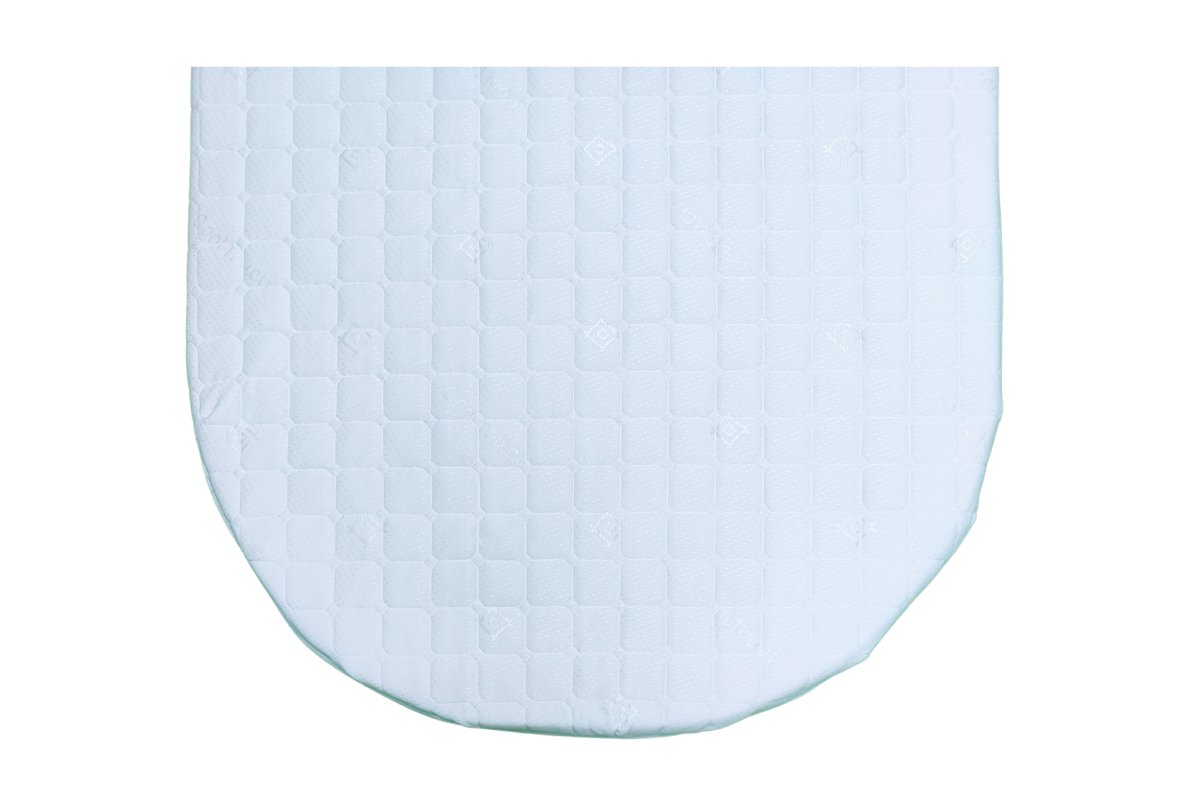 Island Bed Mattress Toppers
Tailored for island beds, these toppers offer unmatched comfort and a perfect fit for your unique space.
Browse Island Toppers
Starting with the Classic Choice
Our Memory Foam Topper offers a luxurious feel that cradles your body for an unmatched sleep experience. It's perfect for those who love a cozy, enveloping comfort.
Another advantage is motion isolation, meaning you won't be disturbed by your partner's movements during the night.
Next: The CoolSense Topper
Discover the CoolSense Topper, offering a springier feel than traditional memory foam and 30x more airflow for cooler sleep. Thermal imaging highlights its exceptional heat dissipation, ensuring a deeper, more comfortable rest.
Actively wicks moisture and dissipates heat, steering clear of night sweats.
Reduces heat accumulation, ensuring a cooler night's rest.
Harmonizes with your body's microclimate throughout the night.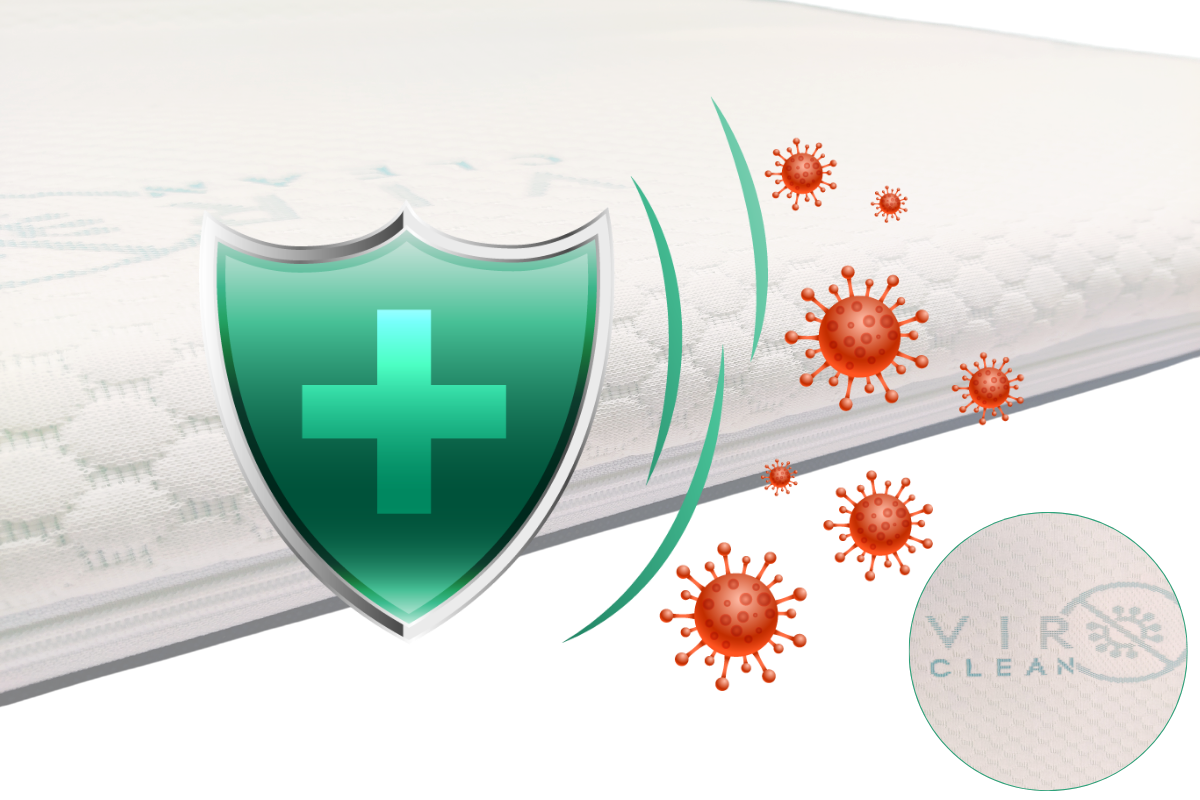 Finally: The Viroclean®-Enhanced Topper
Concluding our range is the innovative Viroclean®-Enhanced Topper, setting a new standard in mattress hygiene.
Viroclean® Topper: Comfort and Hygiene Combined
This memory foam topper not only offers superior comfort but also features advanced protection against bacteria and viruses. Ideal for those seeking both a luxurious sleep experience and peace of mind in terms of cleanliness and health safety.
Innovative Viroclean® Technology combines antiviral, antibacterial, and antimicrobial properties, effectively neutralising viruses like SARS-COV-2 and H1N1 flu, reducing bacterial load by 98.43% within an hour, and diminishing viral activity by 86.62% in two hours for comprehensive pathogen protection. Read more here.
Mould & Odour Resistance: Perfect for Off-Season Storage
Designed with mould and odour resistance, our products are ideal for vehicles stored during off-seasons, ensuring a fresh and clean environment when it's time to hit the road again.