The Hybrid Pocket Memory Mattress
Memory Foam & Up to 2000 Springs for Balanced Comfort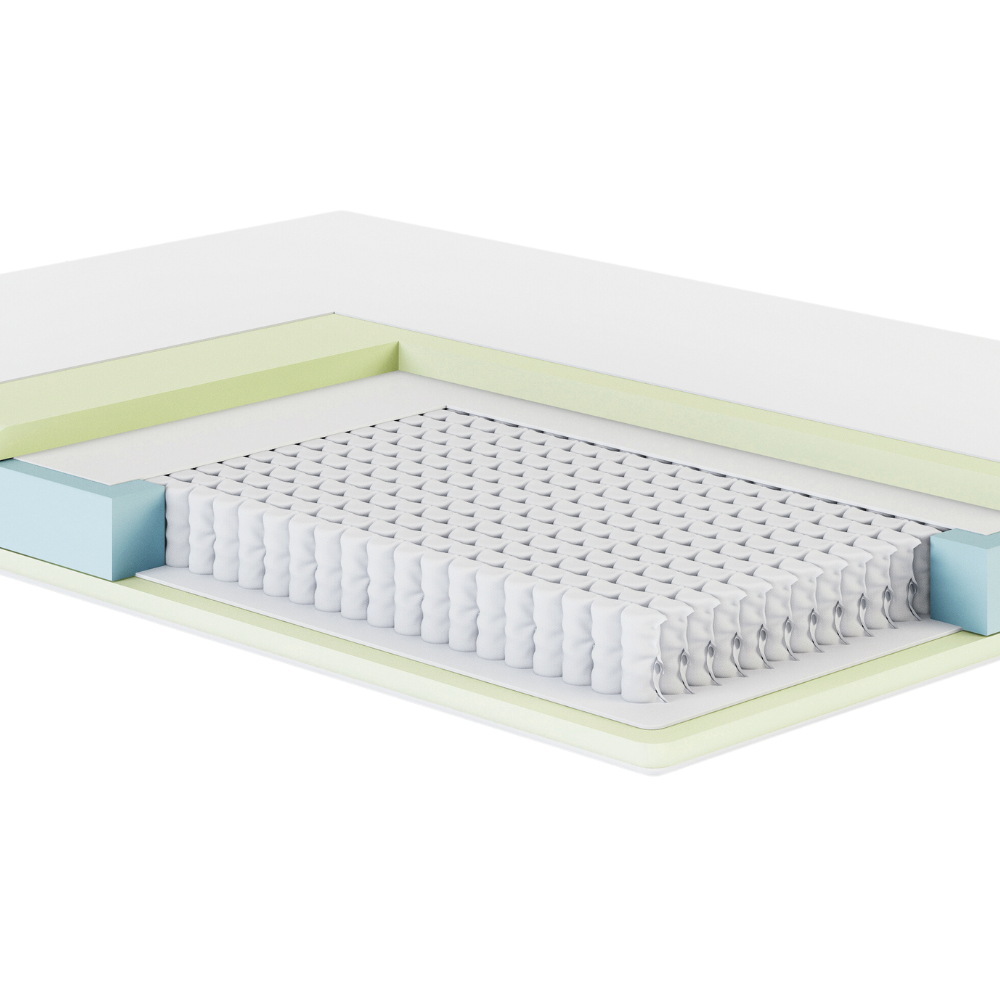 What is a Pocket Memory Hybrid Mattress?
A Pocket Memory Hybrid Mattress blends the support of pocket springs with the comfort of memory foam. This dual-system provides both responsive support and pressure relief for a balanced sleep experience.
Select & Customise
Discover the Advantages of 25cm (Approx. 10 Inches) Deep Pocket Memory Mattresses from MyBespoke Mattress.com
Our pocket memory mattresses offer the best of both worlds: the responsive support of pocket springs and the contouring comfort of memory foam. This unique combination reduces motion transfer, making for fewer sleep disruptions especially if you share the bed.
Furthermore, the memory foam layer adjusts to your body's curves for targeted pressure relief, while the pocket springs ensure a well-ventilated sleep environment. This is perfect for those warm nights when you need cooler comfort.
Together, these features make for a deeply restorative sleep experience, tailored to your unique comfort and support needs.
Responsive Touch: Dive Into the 10-Inch Deep World of Pocket Springs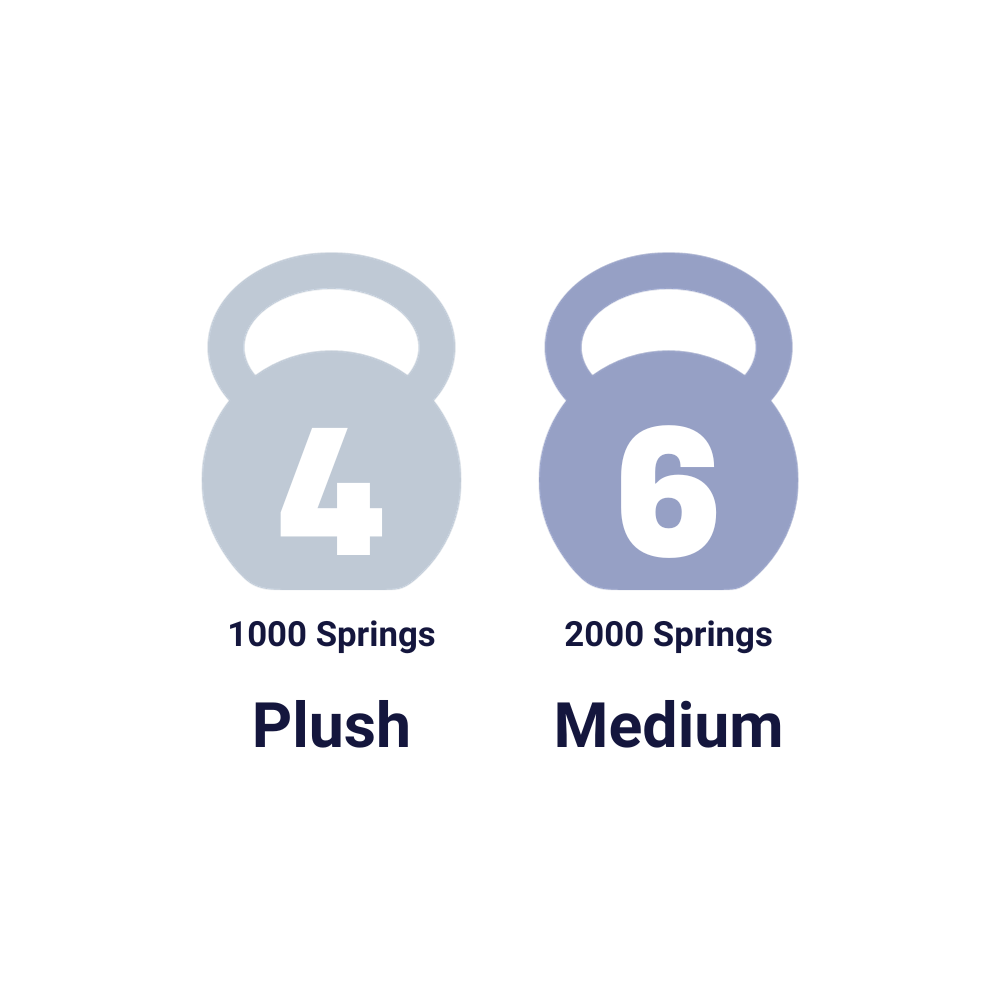 Disclaimer: Mattress firmness is subjective and varies by individual. Heavier individuals may find mattresses softer. Our firmness ratings are based on tests with a 20cm mattress and a 13.5-stone male. Consider your weight and mattress depth, as these impact firmness perception.
Experience Ultimate Support with a Pocket Memory Mattress
Individual Spring Adaptation: Each spring operates independently, offering precise and responsive support where you need it most.
Reduced Motion Transfer: Minimised disturbance from partner movements for uninterrupted sleep.
Pressure Point Relief: Memory foam evenly distributes weight, reducing aches and enhancing comfort.
Durable Longevity: Crafted for resilience, our pocket springs offer long-lasting performance and support.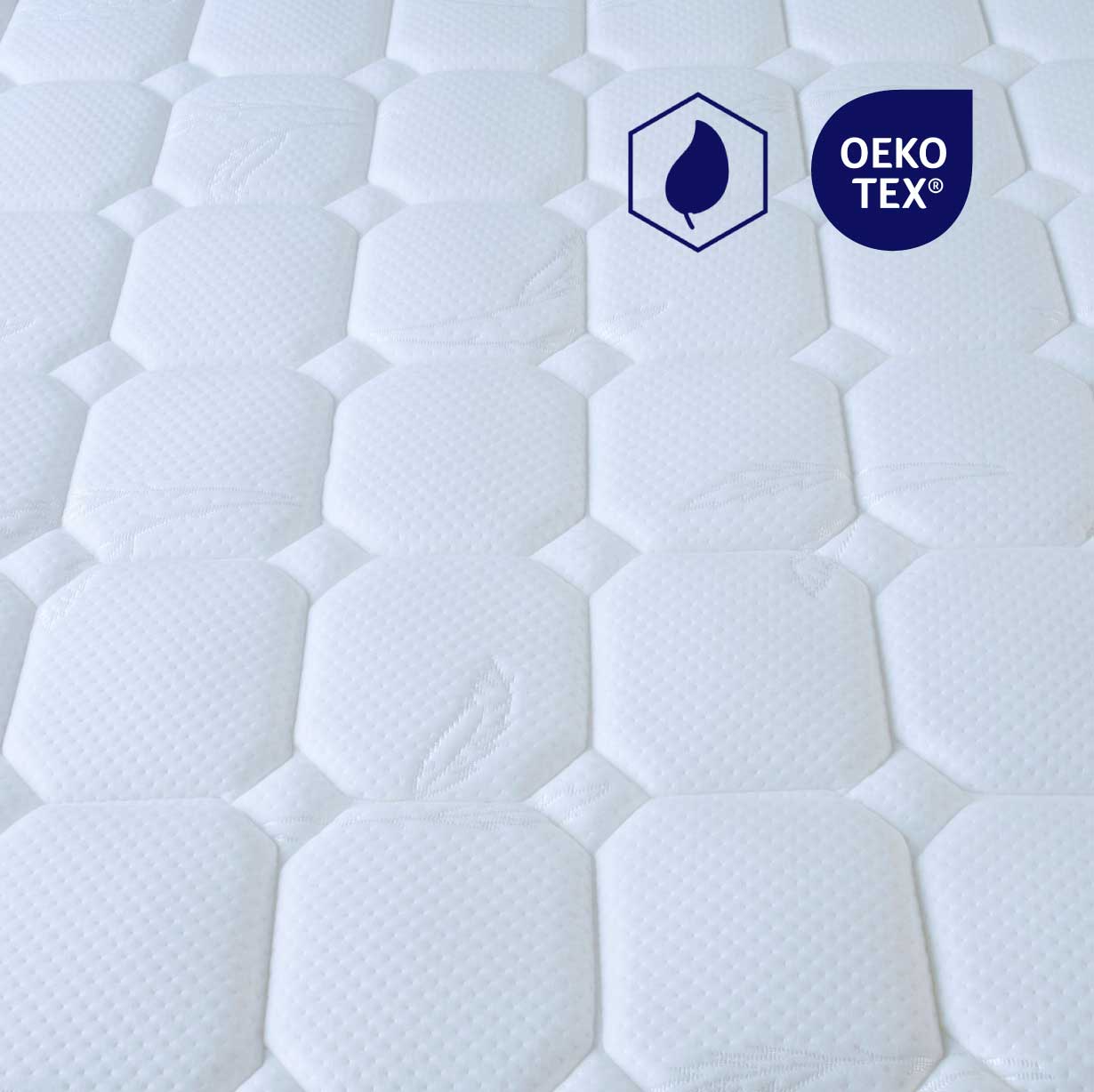 Cosy Knit Covers
Indulge in our plush, hypoallergenic knit cover, intricately designed with a diamond-quilted pattern and enhanced stretch, ensuring superior comfort for your restful nights.
The OEKO-TEX 100 certificate confirms our textiles have been thoroughly checked for quality and purity, ensuring they're gentle on the skin and perfect for a restful sleep.
Unveiling the 25cm Deep Luxe of Pocket Memory Comfort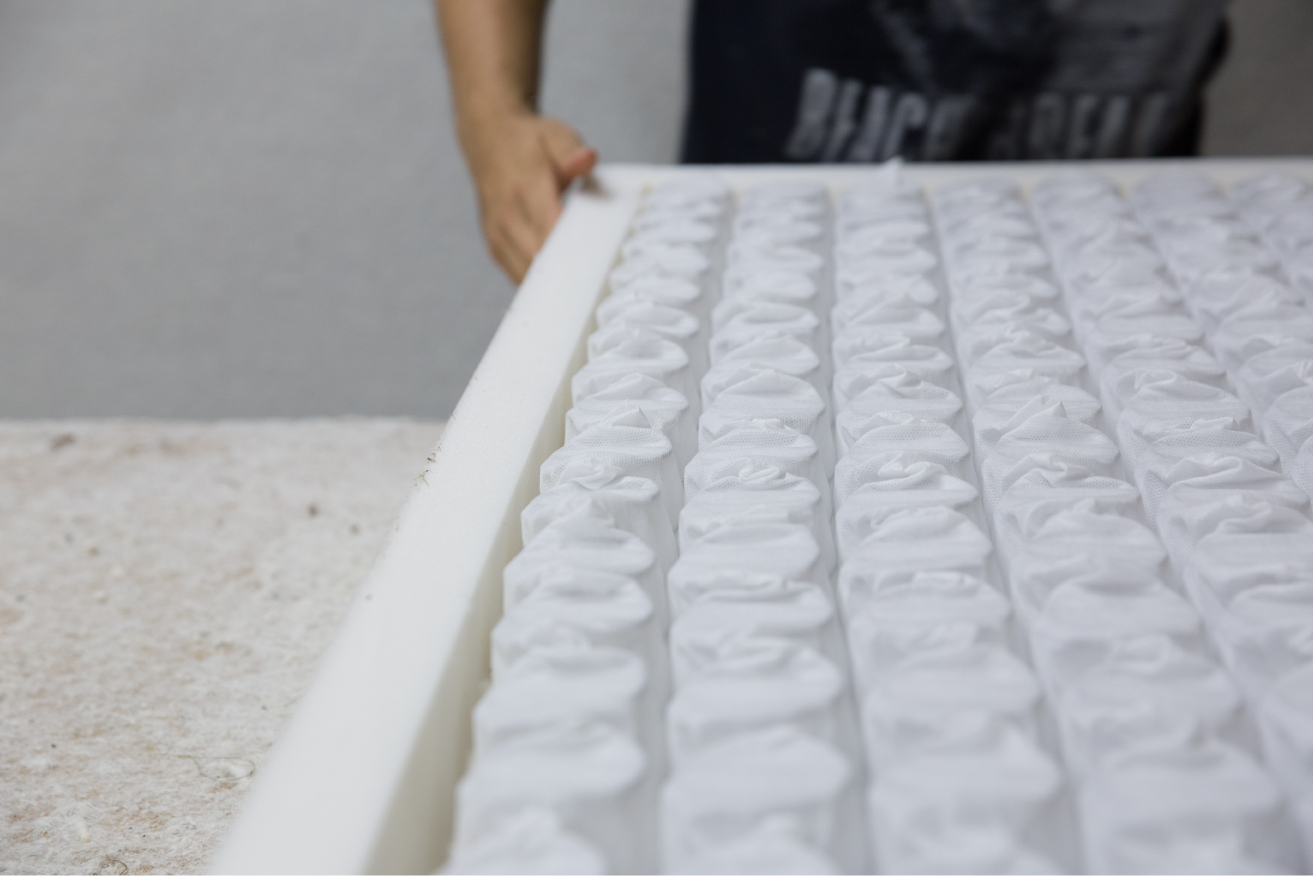 Advantages for a Restful Sleep
Enhanced Edge Support: The foam encasement around the edges provides firmer edge support, preventing sagging or the "roll-off" feeling when sitting or lying near the edge.
Expanded Sleep Surface: With firmer edges, sleepers can utilize the full surface of the mattress without feeling like they're about to roll off.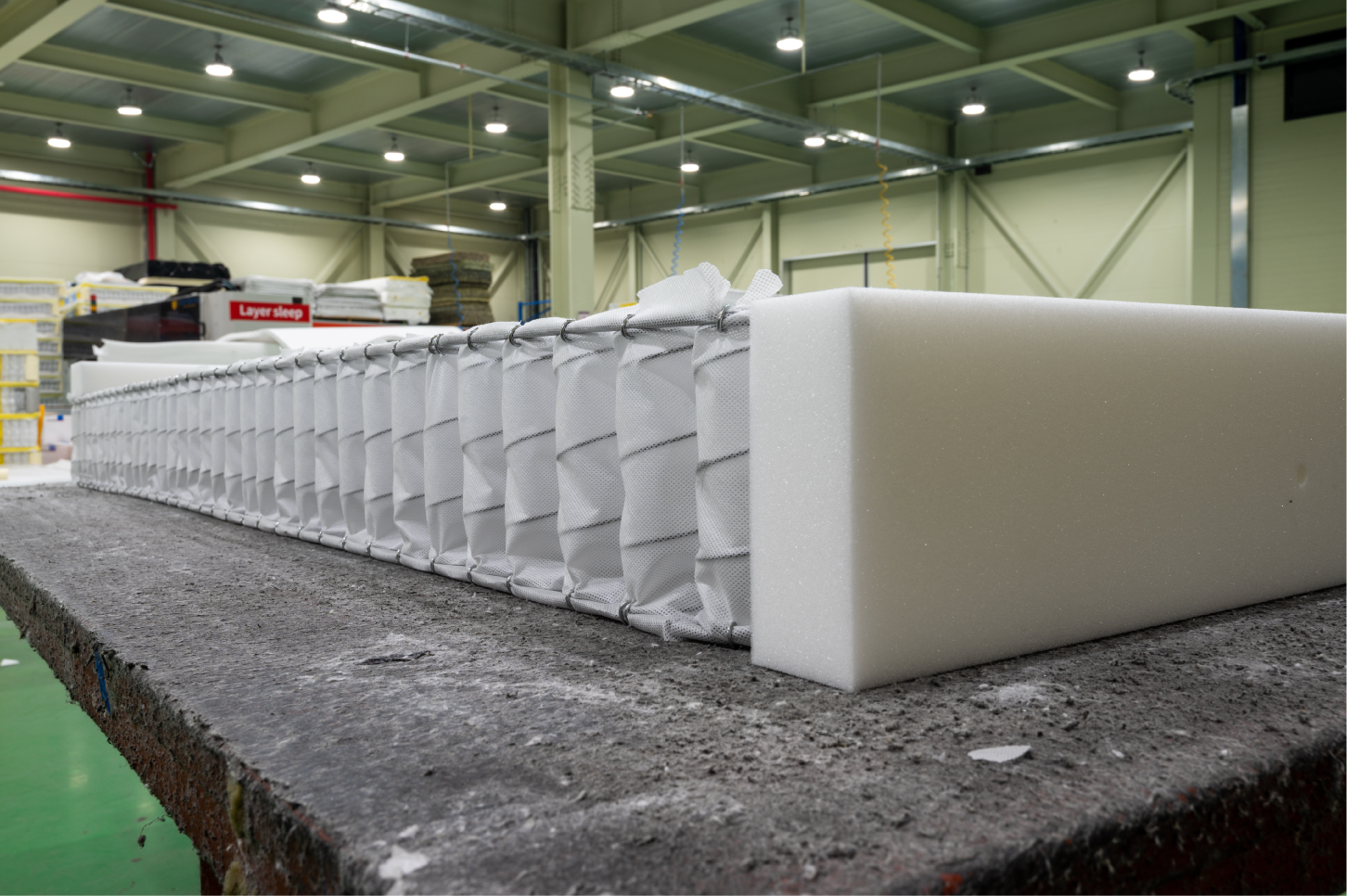 Structural Perks of Foam Encasement
Improved Structural Integrity: The foam border helps maintain the shape and structure of the mattress, ensuring the edges don't compress easily, especially when sitting on them.
Increased Durability: The encased design offers additional protection to the springs at the edges, which are typically more prone to wear and tear. This can lead to a longer lifespan for the mattress.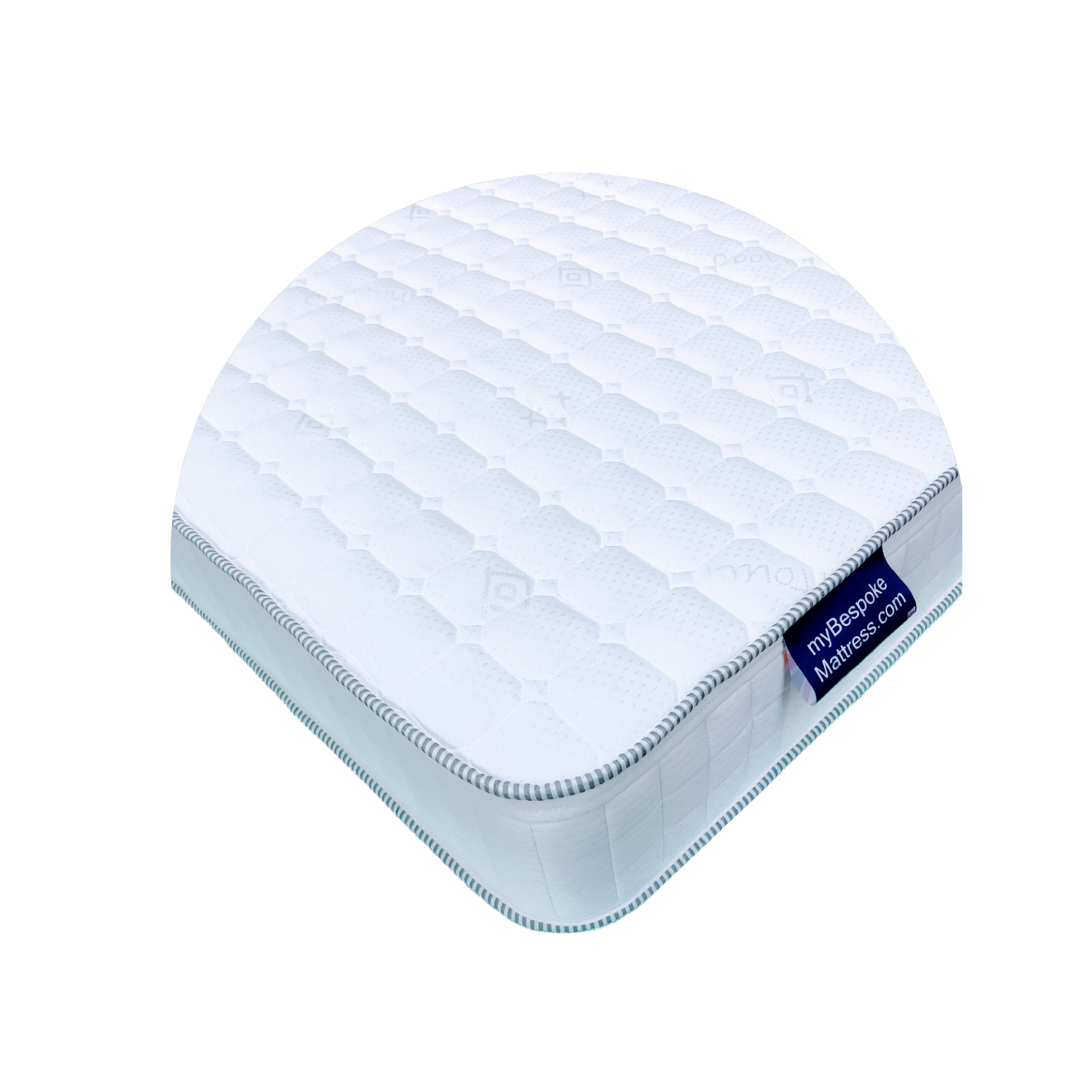 Unlock Your Best Sleep Yet
Experience the ultimate in comfort with our Pocket Memory Mattress. This mattress features a precision-engineered array of pocket springs designed to tailor support to your body, ensuring you get the personalised comfort you need for a great night's sleep.
In addition to the pocket springs, our Pocket Memory Mattress also boasts the plush embrace of memory foam. This combination offers you a sleep experience that not only customises support but also cradles you in soothing, memory-infused comfort.
Select & Customise