Adria Action Caravan Mattress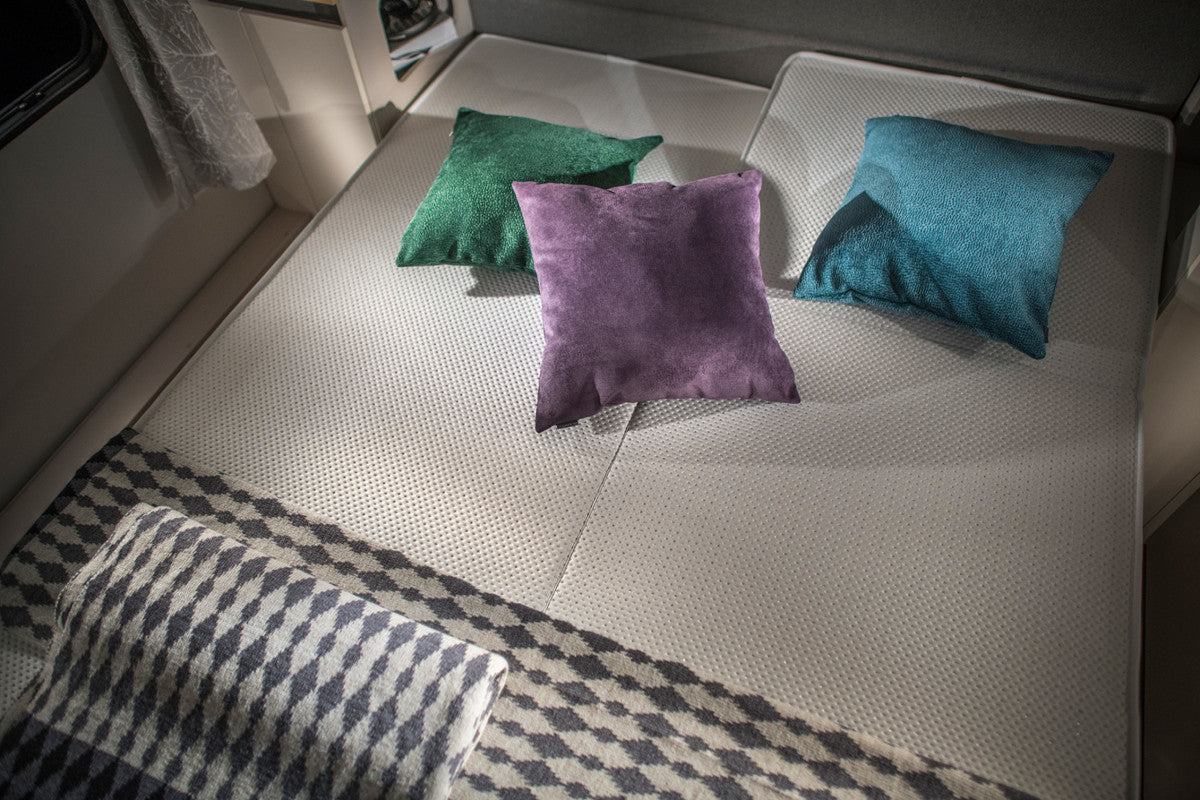 The Adria Action caravan is known for its iconic design, lightweight construction, and style. However, one of the essential elements of a comfortable and restful camping experience is a good-quality mattress. While the Adria Action caravan comes with a standard-sized mattress, sometimes a custom-made mattress is required to achieve the perfect fit and level of comfort. Our team of experienced craftsmen uses only the finest materials and techniques to create a mattress that meets your needs and preferences.
We first take precise measurements of your bed to create a custom-made mattress for your Adria Action caravan. This ensures your new mattress fits perfectly and provides the support and comfort you need for a restful night's sleep. We can also offer a range of materials, including memory foam, foam, and pocket sprung, so you can choose the level of support and comfort that best suits you.
Our custom-made mattresses are also available in various sizes, ensuring you can find the perfect fit for your Adria Action caravan bed. Whether you require a mattress in a single, double or custom size mattress, we can create a product that meets your exact requirements.
In addition to providing a custom-made mattress, we also offer a range of other products and services to enhance your camping experience. From custom bedding to bespoke pillows and mattress toppers, we can help you create the ultimate sleeping environment in your Adria Action caravan.
At MyBespokeMattress, we pride ourselves on our commitment to quality and customer satisfaction. So why not get in touch today and let us create a custom-made mattress that will transform your camping experience in your Adria Action caravan.