Benefits
Pressure relief

The support system ensures body weight is distributed evenly for targeted pressure point relief and comfort.
Hypoallergenic

The hypoallergenic soft knit cover reduces allergens for a cleaner, healthier sleep.
Motion control (roll-together)

Designed to aid in the reduction of motion transfer (partner disturbance).

For example, if your partner is heavier than you, you will not roll towards them, you will not experience roll-together.
Motion isolation

Memory foam provides great motion isolation.

The energy-absorbing properties mean that if your restless partner is more than a finger span away you should neither feel or hear their movement.

If they move, you won't move with them. Unless you want to.
Rolled-up

Your mattress really does come rolled-up in a box.

And that's great, because not only does it allow us to ship it to you for free, it allows you to get it into the room of your choice without calling for an extra pair of hands.

Watch a mattress get compressed and rolled up.
10-year warranty

As long as the mattress is used normally, for its intended purpose, and placed on a suitable base, the warranty protects against materials and workmanship for a period of ten years from the time of purchase. Proof of purchase is required.
Fire resistant

This mattress conforms to BS7177: 2008, for use at home.
Free delivery

Delivery is free to mainland UK addresses. We also aim to deliver within seven working days. Learn more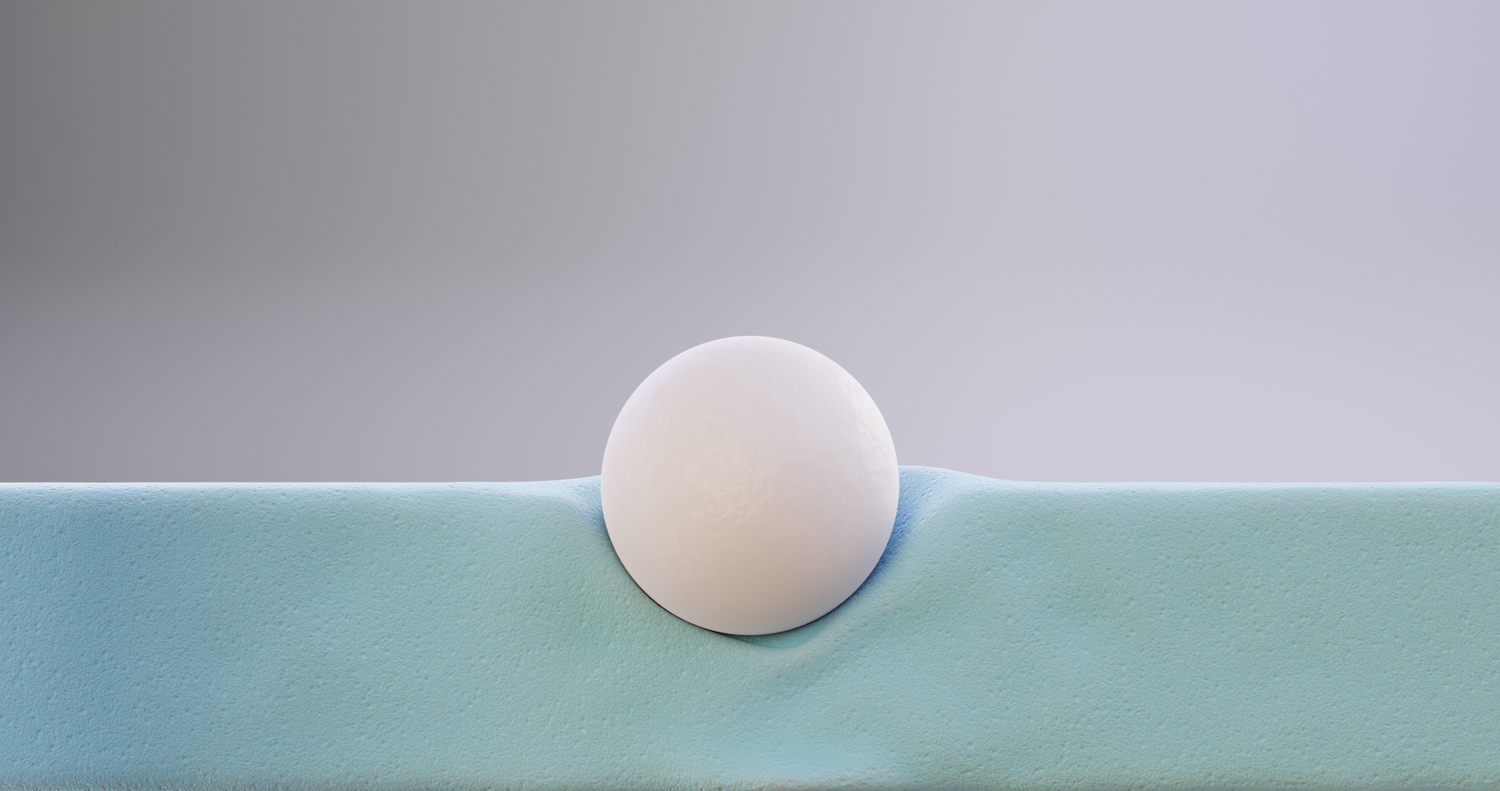 Our foam is a little unique.
Reflexive foam, which is essential to our mattresses, was developed in response to customer feedback to provide durability and practical comfort where it is most needed.
The unique structure of the foam provides a responsive and comfortable sleep surface while providing just the right amount of springiness.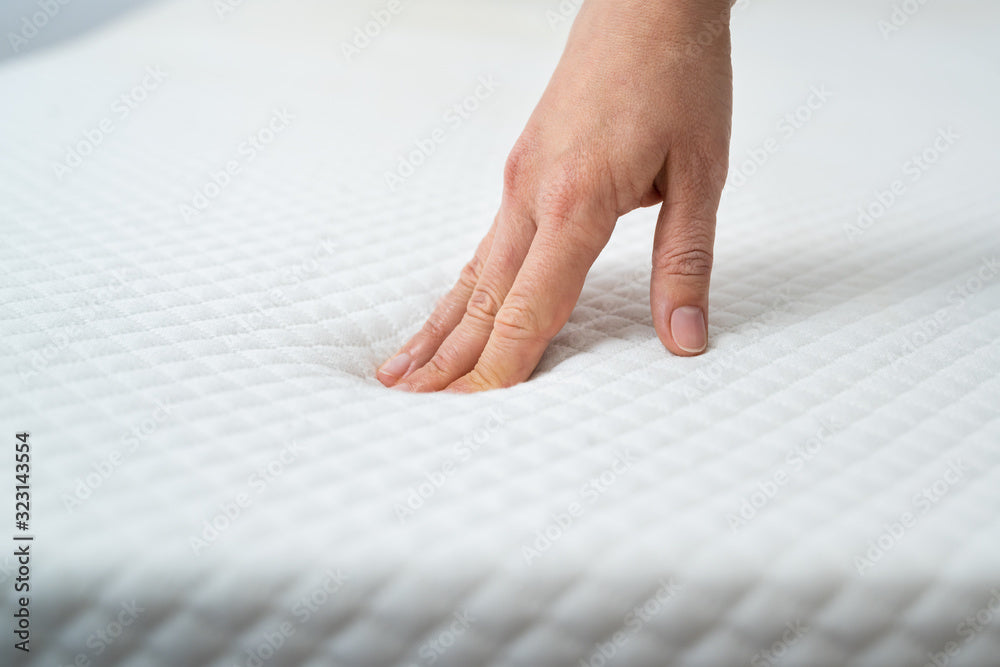 A more comfortable, cooler sleep
A lower body temperature will allow you to sleep better and for longer.
Sleep cooler thanks to the breathable reflexive foam construction and plush, breathable covers.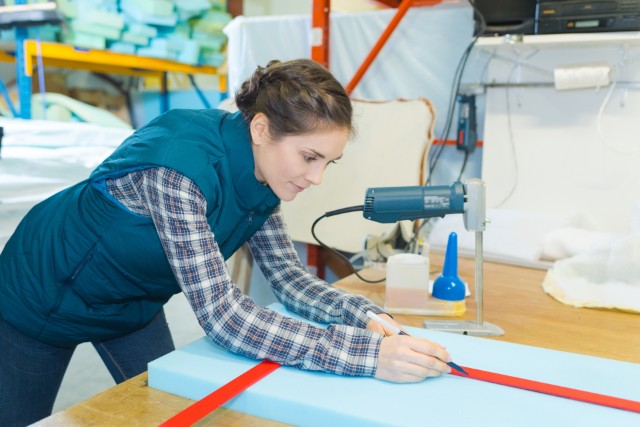 Custom compatability
No need to worry about any special requirements.
With over 30 years of experience, your one-of-a-kind mattress will be skilfully manufactured to your exact requirements.
FAQs
When will i get my mattress?

Your mattress is custom-made and is usually delivered within 7 business days. However, this is Britain, and unforeseen delays such as traffic or bad weather do sometimes occur.

If you're replacing an existing mattress, we recommend keeping your old one until your new one arrives, just in case. We'd hate it if you had to sleep on the sofa. Jump to delivery information for more details.
Do I need to be home to accept delivery?

A signature will be required due to the high value of your mattress. No worries if no one is at home. We will simply reschedule your delivery for a later date.
Why does new foam have a residual odour?

Your new mattress has been made to order and compressed and boxed immediately afterwards. And while that means your mattress has not been lying around the factory gathering dust like other mattresses, it also means the scent of the foam materials used have not had chance to dissipate and have been boxed along with the mattress.

As a result, when you unpack your mattress for the first time, you'll be aware of a new smell. Think of it as a new-mattress smell. It's completely harmless, and in a well-ventilated room, will dissipate.

If you're particularly sensitive to this odour, then a few sprays of Febreze will help speed the process up.

What is the exact cause of the oduour?

All mattresses sold in the UK must pass strict flammability tests. To ensure our mattresses adheres to these regulations, we add a fire retardant solution to the foam mix. It's this solution that leaves a residual odour.

The additives we use are CertiPUR® certified, which means they're completely safe for adults and children.

Some people love the smell, others hate it. Either way, rest assured that it won't hang around for too long – and it means you can be confident your mattress is completely fire retardant.
How do I unpack my rolled-up mattress?

Here's a great video from IKEA demonstrating how to unroll a rolled-up mattress.
How long do roll-up mattresses take to expand?

Although most roll-up mattresses expand in 60 minutes or less, they can take up to 8 hours to be ready for use.

Fillings and size all have an impact on how long it takes a rolled-up mattress to expand.

In some cases rolled mattresses take up to 24 hours to return to their original shape.
Is it necessary to flip or rotate my mattress?

We suggest rotating your mattress every 6 months, but you do not need to flip the mattress because the foam core has a distinct top and bottom.
How long can the mattress be kept in the box?

In general, we recommend removing the mattress from its packaging within 3-4 weeks of receiving it.

Unrolling the mattress as soon as possible relieves the compression pressure placed on the foam. If you leave the mattress packaged and compressed for several weeks or months, this may cause damage to the foam.

If you leave the mattress in the box for more than a week, keep in mind that it may take a little longer to expand to its proper shape/size.

What's your refund policy?

In accordance with Citizens Advice we are unable to accept returns on bespoke or made to measure mattresses.
Do you have a showroom?

Yes we do, so why not visit our showroom and try before you buy.

We are based in the heart of the West Midlands.

Our bed showroom is open 6 days per week, Monday to Saturday, from 10am to 4pm.

myBespokeMattress.com

Unit 5, Flaxley Road,

Imex Business Park

Stechford

Birmingham

B33 9AL