The Hybrid Pocket Reflex Mattress
Reflex Foam & Up to 2000 Springs for Balanced Support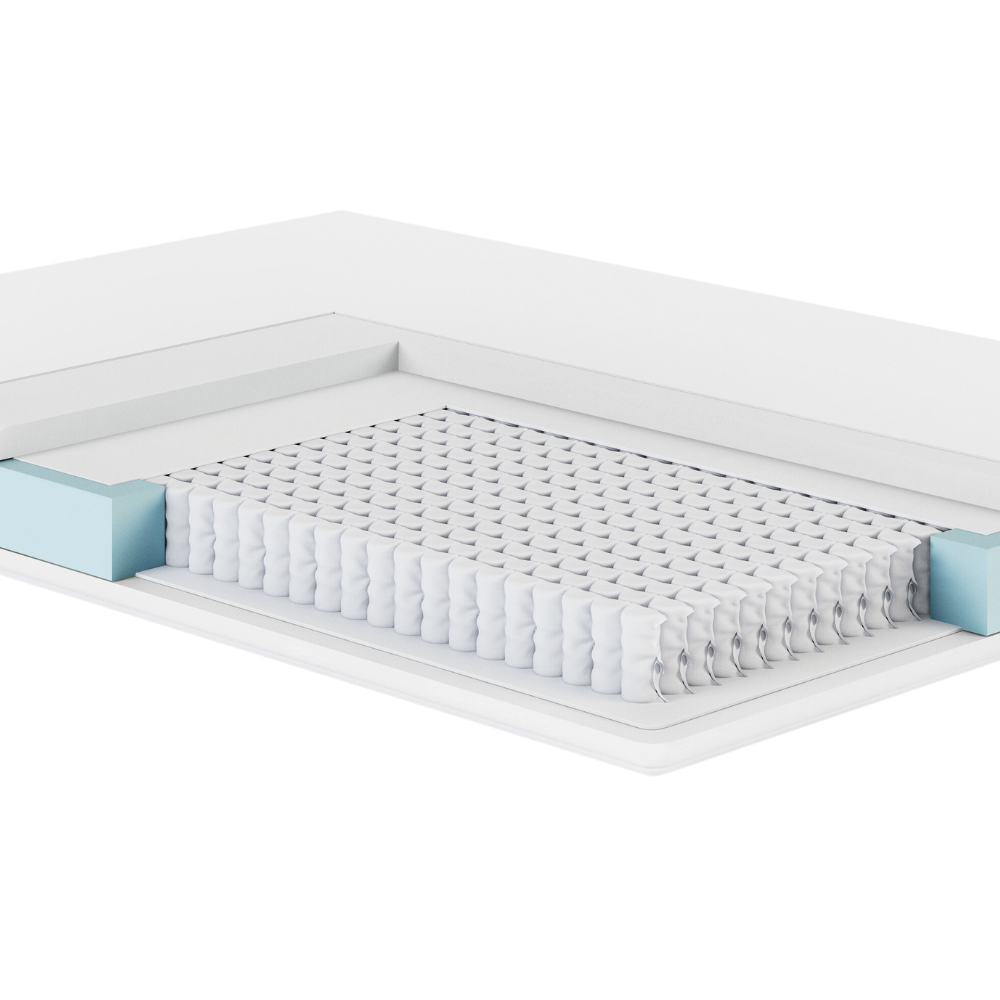 What is Pocket Reflex Hybrid Mattress?
The Pocket Reflex mattress blends pocket springs and Reflex foam for a versatile sleep experience. Individual fabric pockets encase each spring, providing targeted support and reducing motion transfer between partners.
Contrastingly, the Reflex foam layer adds a springier and supportive element. Unlike memory foam, it holds its shape while offering cushioning support. This creates a balanced sleep surface ideal for those seeking both comfort and support.
Choose Pocket Reflex
The Benefits of 25cm (Approx. 10 Inches) Deep Pocket Springs from MyBespoke Mattress.com
With pocket springs, experience fewer sleep disruptions. The independent nature of each spring minimises motion transfer, so you can sleep soundly even if your partner is restless.
Their unique construction promotes airflow, leading to a cooler sleep environment, which is particularly beneficial on warm nights.
Responsive Touch: Dive Into the 10-Inch Deep World of Pocket Springs
Choose Your Preferred Firmness
1000-Count Pocket Springs: Chose From Soft, Plush, or Medium. 2000-Count Pocket Springs: Choose From Plush, Medium, or Firm.
Disclaimer: Firmness levels are subjective and can vary. Our assessments are based on a 25cm pocket spring mattress tested by a 13.5 stone male. Factors like body weight and mattress depth play a crucial role in perceived firmness. Please keep this in mind when ordering.
Experience Ultimate Support with a Pocket Spring Mattress
Individual Spring Adaptation: Each spring operates independently, offering precise and responsive support where you need it most.
Reduced Motion Transfer: Minimised disturbance from partner movements for uninterrupted sleep.
Breathable Design: Ensures good airflow, helping to regulate temperature and keep the mattress fresh.
Durable Longevity: Crafted for resilience, our pocket springs offer long-lasting performance and support.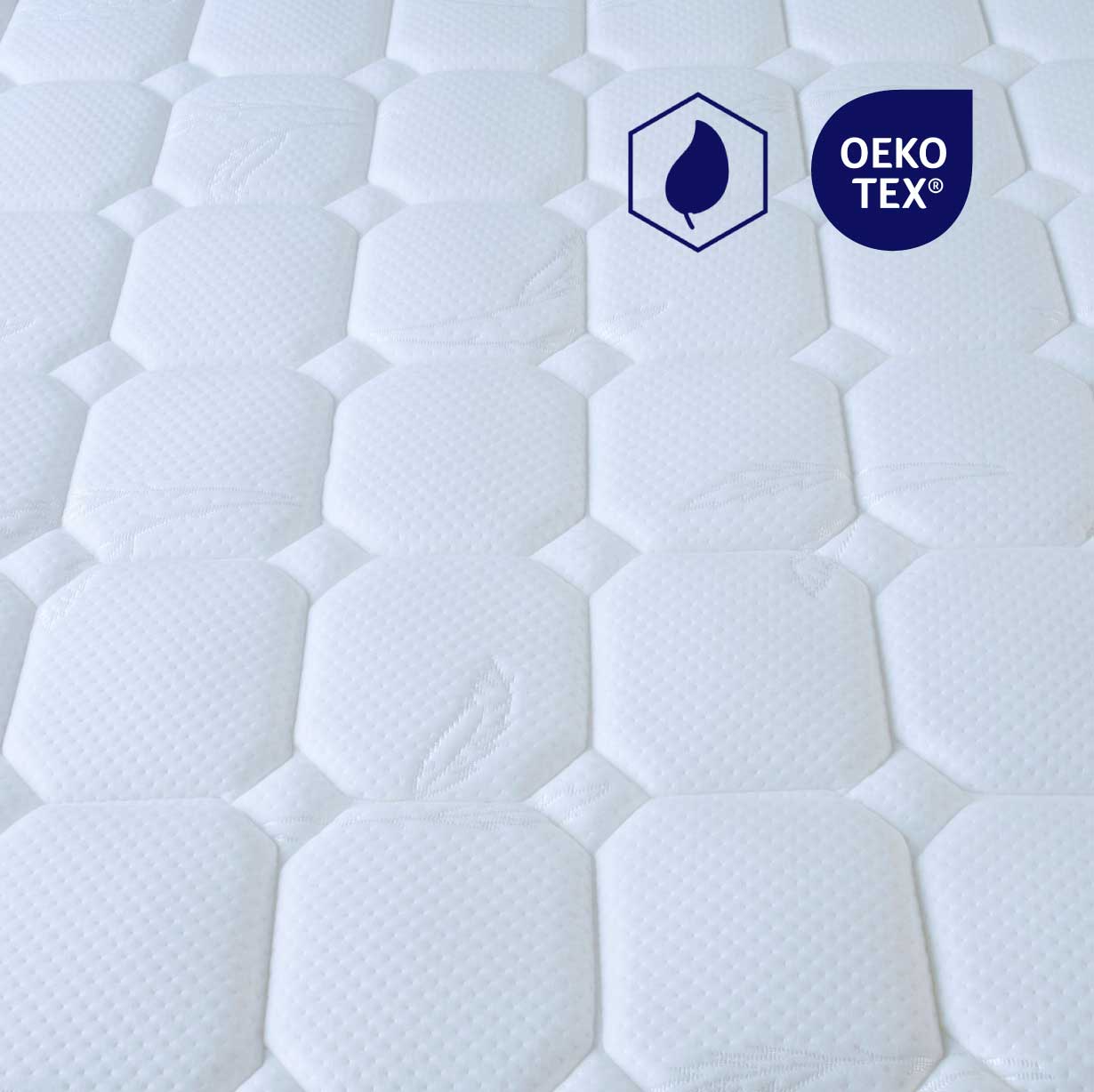 Cosy Knit Covers
Indulge in our plush, hypoallergenic knit cover, intricately designed with a diamond-quilted pattern and enhanced stretch, ensuring superior comfort for your restful nights.
The OEKO-TEX 100 certificate confirms our textiles have been thoroughly checked for quality and purity, ensuring they're gentle on the skin and perfect for a restful sleep.
Choose Pocket Reflex
Unveiling the 25cm Deep Luxe of Pocket Spring Comfort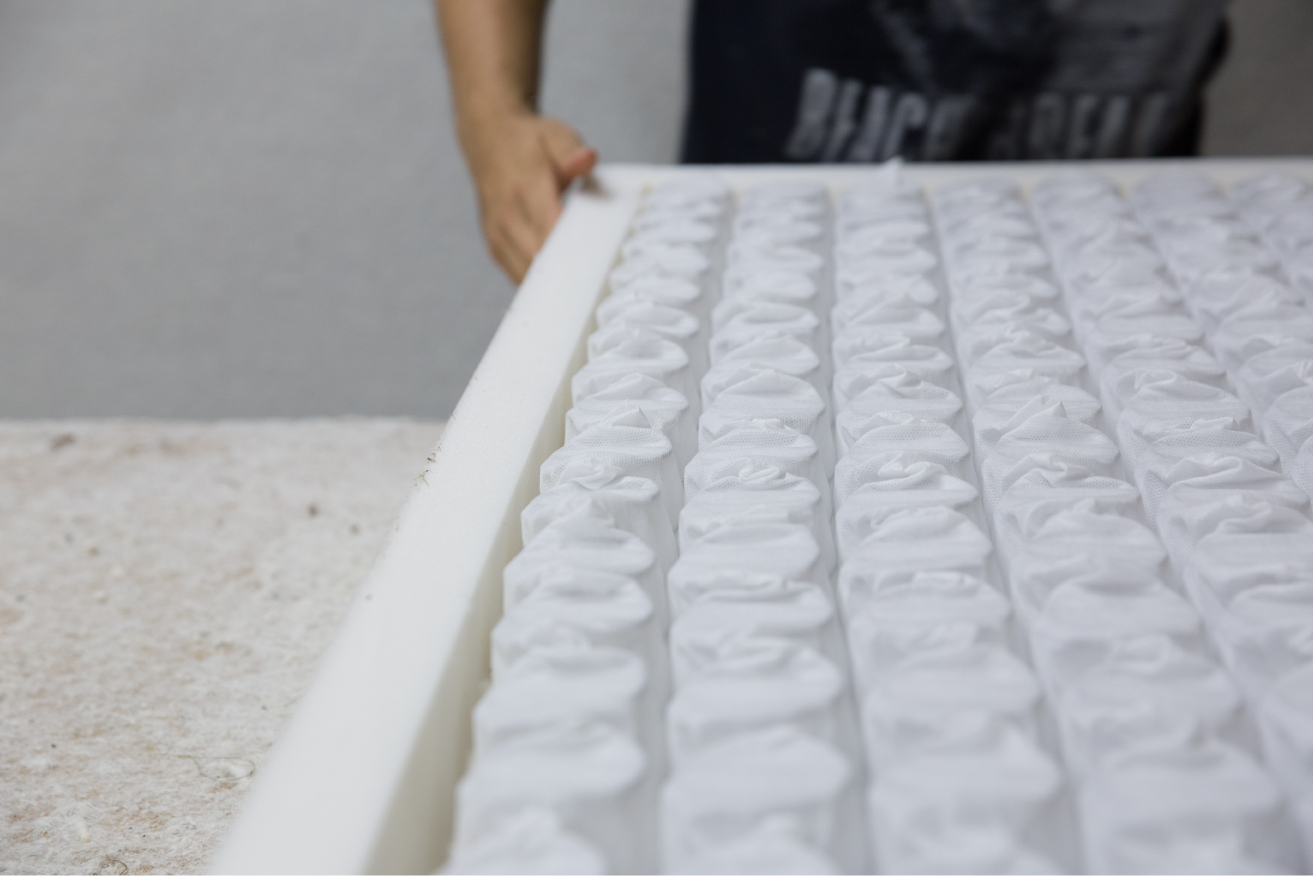 Advantages for a Restful Sleep
Enhanced Edge Support: The foam encasement around the edges provides firmer edge support, preventing sagging or the "roll-off" feeling when sitting or lying near the edge.
Expanded Sleep Surface: With firmer edges, sleepers can utilize the full surface of the mattress without feeling like they're about to roll off.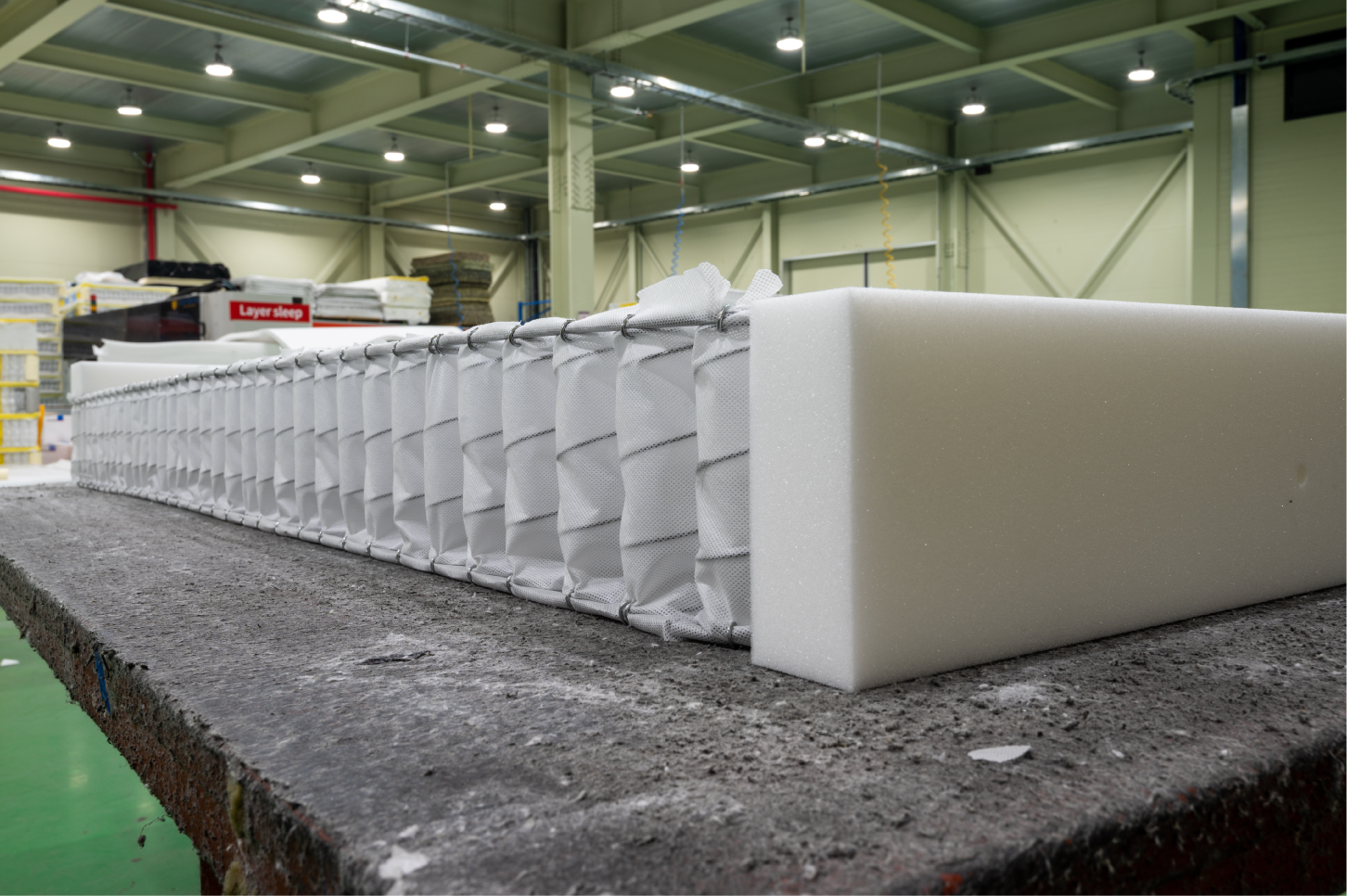 Structural Perks of Foam Encasement
Improved Structural Integrity: The foam border helps maintain the shape and structure of the mattress, ensuring the edges don't compress easily, especially when sitting on them.
Increased Durability: The encased design offers additional protection to the springs at the edges, which are typically more prone to wear and tear. This can lead to a longer lifespan for the mattress.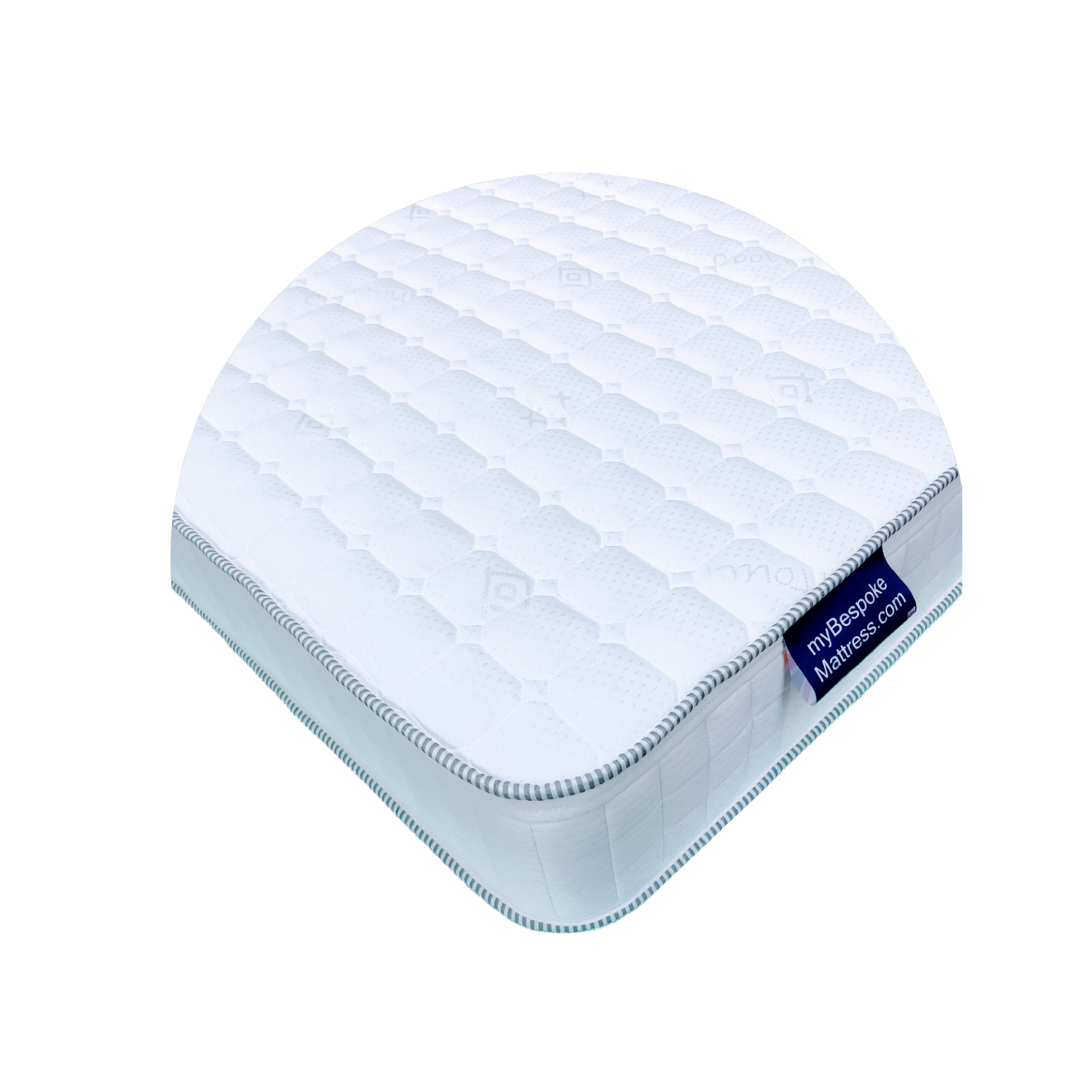 Unlock Your Best Sleep Yet
Experience the perfect balance of support and resilience with our Pocket Spring Mattress with Reflex Foam. This mattress combines individually encased pocket springs for targeted support with responsive Reflex Foam. It's an ideal choice for a restful night's sleep with the right blend of support and comfort.
The individually pocketed springs adapt to your body's contours, ensuring every inch receives the support it deserves. The Reflex Foam layer adds bounce and responsiveness, making it easy to find the ideal sleeping position and providing overall comfort and support.
Choose Pocket Reflex