The CoolSense Mattress
CoolSense - 30X More Airflow - Keeps You Cool Keeps You Rested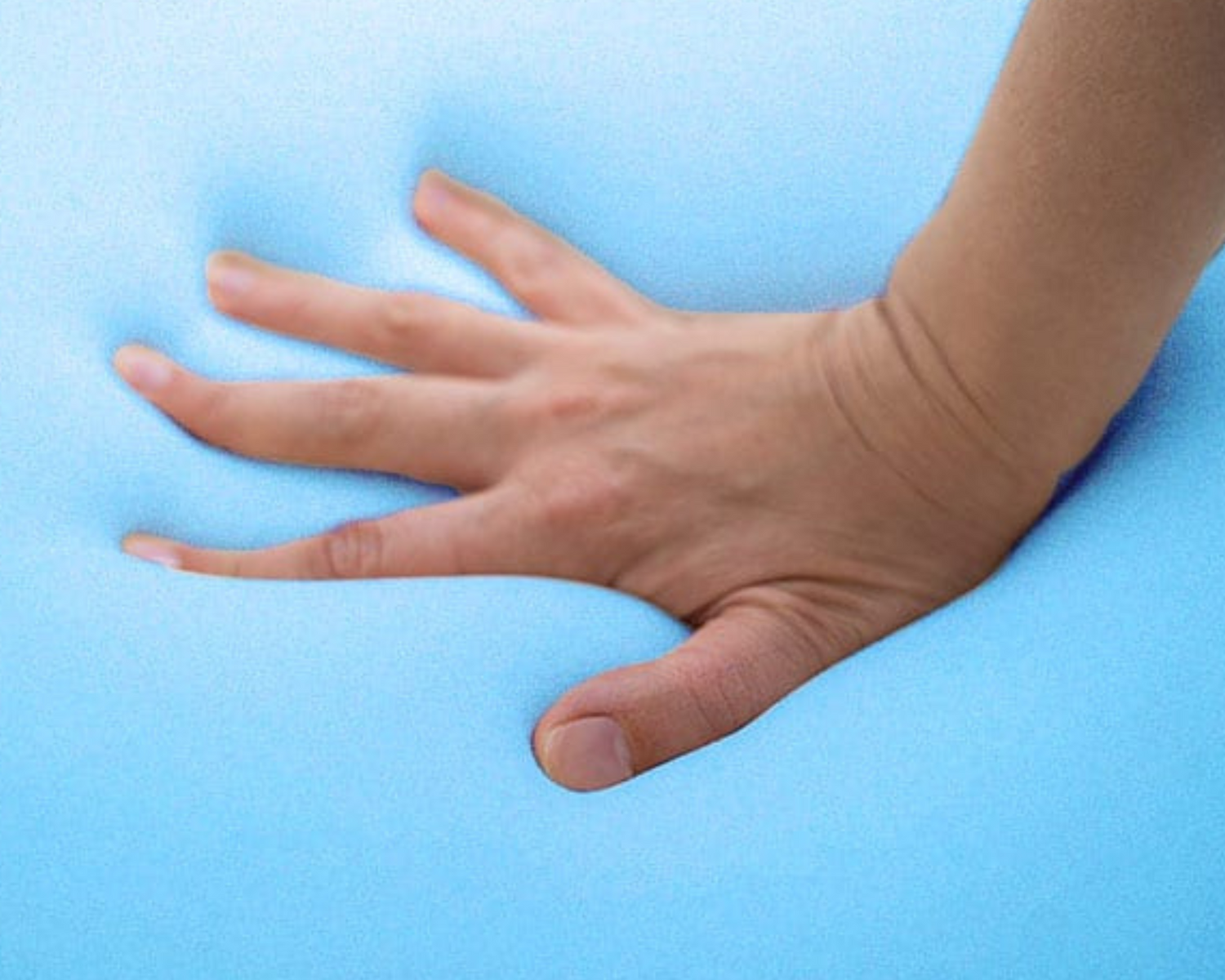 What is CoolSense Foam
Discover the Future of Sleep with CoolSense Foam. Our advanced mattresses offer 30x more airflow than traditional memory foam, ensuring a cooler sleep experience.
CoolSense Foam features an open-cell structure for enhanced breathability and durable cell walls for longevity. It's not just a material, but a promise of cooler, rejuvenating nights, helping you wake up refreshed and ready for the day.
Select & Customise
Experience CoolSense Foam in Action
Witness how our meticulously designed CoolSense foam seamlessly adapts and cradles the distinctive contours of a 13.5 stone body, showcased by one of our committed team experts.
The Benefits of CoolSense Foam
CoolSense foam elevates your nightly rest by creating the ideal sleep environment. Beyond offering exceptional body support, it excels in promoting air circulation, giving you a rejuvenating sleep experience. This foam's unique open-cell structure, complemented by robust cell walls, not only ensures durability but also consistent, plush comfort.
Actively wicks moisture and dissipates heat, steering clear of night sweats.
Adapts seamlessly to your body's contours.
Reduces heat accumulation, ensuring a cooler night's rest.
Offers full-body support that rivals traditional springs.
Harmonizes with your body's microclimate throughout the night.
Heat Dissipation
Through thermal imaging, the striking difference between CoolSense Foam and leading memory foam brands is evident. Our images highlight CoolSense – impressive 30x faster – heat dissipation, promising a cooler, deeper sleep.
CoolSense vs. Leading Viscoelastic Memory Foam Brand.

Thermal images taken at 0 minutes and 1 minute after the hand had been removed.
Choose From Plush, Medium or Firm (Orthopaedic)
While all our CoolSense mattresses come with a luxurious 5cm top layer that's soft, springy, and responsive, it's the base layer where you can personalise your comfort. Choose from plush, medium, or firm (orthopaedic) to fine-tune the mattress's overall firmness to your specific needs.
Plush

Medium

Firm (Orthopaedic)
Disclaimer: Mattress firmness is subjective and varies by individual. Heavier individuals may find mattresses softer. Our firmness ratings are based on tests with a 20cm mattress and a 13.5-stone male. Consider your weight and mattress depth, as these impact firmness perception.
Experience the Sleep Revolution with CoolSense Foam
Open-celled CoolSense rapidly dissipates heat for cooler sleep.
CoolSense delivers 30x greater airflow than visco-elastic mattresses.
CoolSense: Spring-like support with robust full-body balance.
Convenient Delivery: Roll-packed mattress for effortless setup and placement.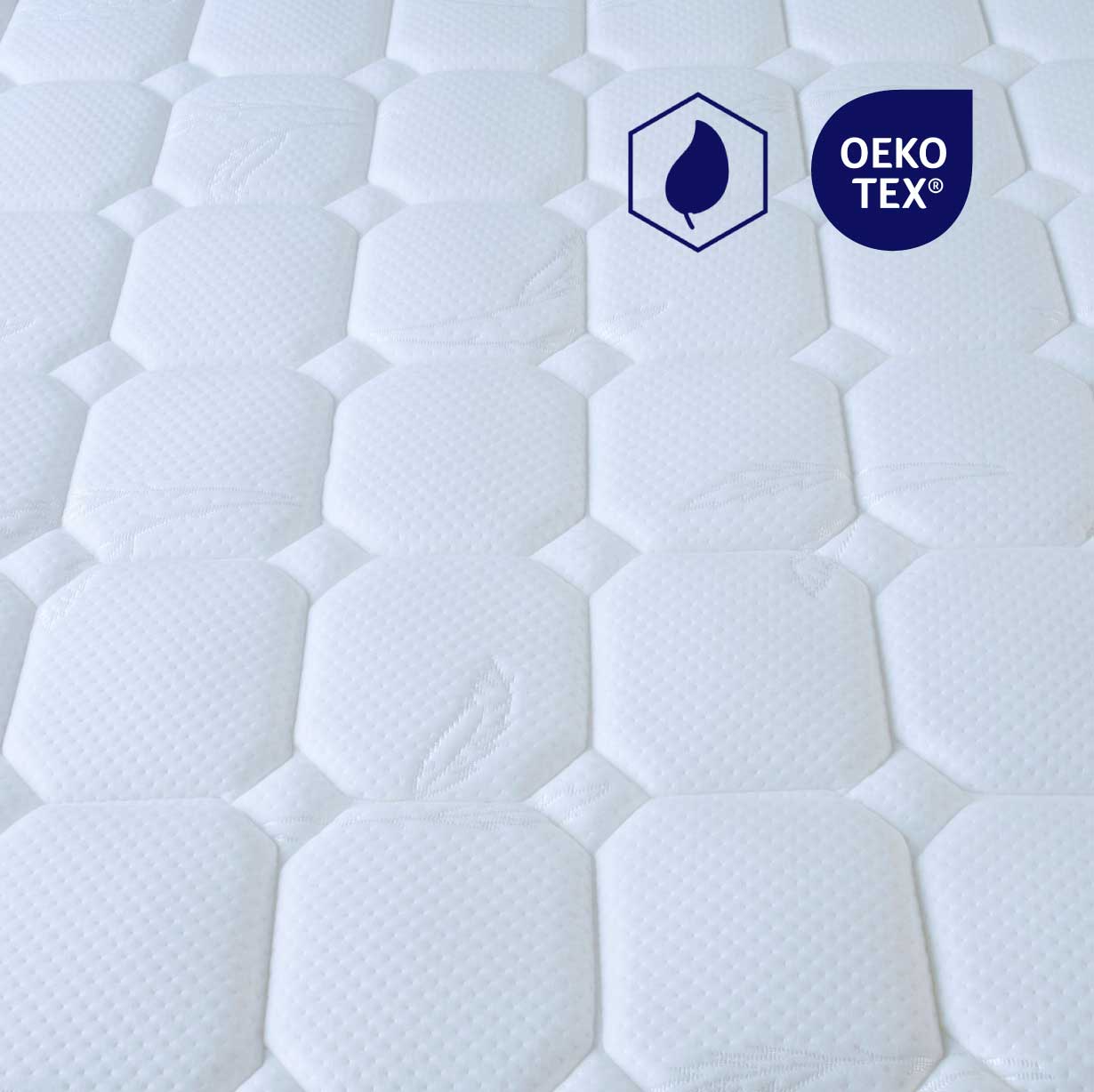 Cosy Knit Covers
Indulge in our plush, hypoallergenic knit cover, intricately designed with a diamond-quilted pattern and enhanced stretch, ensuring superior comfort for your restful nights.
The OEKO-TEX 100 certificate confirms our textiles have been thoroughly checked for quality and purity, ensuring they're gentle on the skin and perfect for a restful sleep.
Unveil the Cool Comfort Inside with CoolSense
Choosing a selection results in a full page refresh.
Opens in a new window.